The slim and smart nexus one is a comprehensive state- of –art- technology that is launched by the Google for its clientele and users. The cell phone has tremendous features and characteristics according to the demand and requirements of buyer who are a part of diversified segments and niches. The stylish Nexus one is very light weight and easy to use cell phone. The width of Nexus is 12.3mm while it is 11.5mm in depth. The measured weight of mobile phone is about 130-135 grams. The storage memory is almost 4GB due to existence of Micro SD storage card. The dimension of interactive touch screen is measured as 480×800 and 3.7 inches.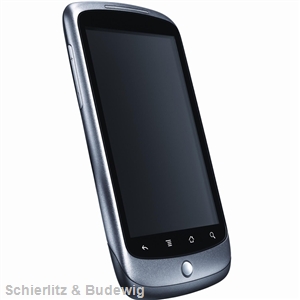 The model of Nexus one comprises of four interactive buttons that are used for different functions and applications. At the bottom of the screen, you may find menu, back, home and search buttons along with trackball that effectively performs navigation operation. The display and touch screen of Nexus one has more capacity and it is best than that of any other iPhone.
Nexus one is available in the market and comes with USB charger. Micro Storage card with the option of extension, a removable battery and microphone headset are also included in the complete package. The quality of the sound and volume in this phone is optimum and there are no chances of voice distortion. The micro phone headset makes it possible to enjoy listening the music and audio of your choice without any difficulty. The user can store a number of movies and songs in the memory card as 4GB Micro SD card is integrated for this purpose.
The cell phone can handle the multiple functions and applications at the same time ;this is due to integration of core processor of 1GHz. Google has changed the animation and graphical application of mobile that's why Nexus one has become more suitable for the direct interaction . Through this cell phone the user is better able to get express access to 3D graphics and animated wallpapers.
Google has dynamically fabricated the nexus one in such a way that there is no possibility of lag in any type of application and function. The user is capable to get the exclusive chance of high speed interaction with screen and animated display of Nexus one. Now, no hindrance and impediment comes while using Nexus one because all the applications which slow down the performance of cell phone have been completely removed from it.
The great feature of Auto adjustment is amalgamated in the Nexus one by the Google as the screen has capability of self light fine-tuning; this feature saves the battery power and makes it possible to use the mobile for more than a day. Moreover the core processor of mobile phone stops working when the mobile phone is not used by the consumer.