Today in the field of technology and mobile phone it becomes very difficult for all companies to compete among the presence of millions dealing in the same segment.  The emergence of Nexus one has accelerated the competition among cellular companies around the world. There is no doubt that Google is a big hit in the world of internet and this is a fortune that a wonder phone "Nexus one" has won the heart of mobile lovers. Hats off to Google for designing this creative piece that is according to the requirements and expectations of cell phone users.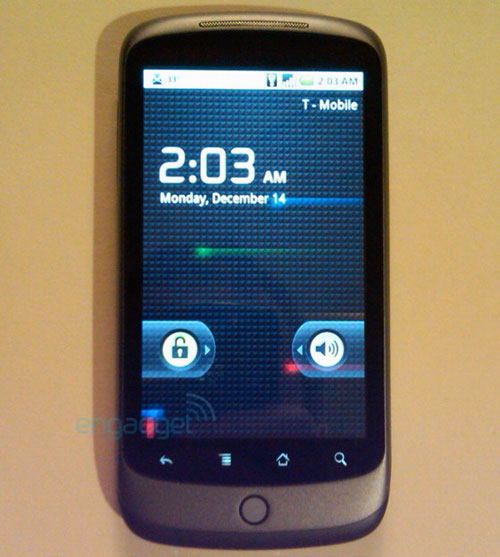 Nexus one is now available in the market just after the promotion and advertisement on the internet. The company has upload fabulous photos and pictures of brand new nexus one so that everyone can have a direct access to this new model. Moreover anyone can gather information and news regarding the features, design, style and characteristics of Nexus without any difficulty. Now all essential and valuable details of Google Nexus one is just a click away on the internet.
The Nexus one is offered by Google at affordable prices with different packages. You can get your brand new Nexus one directly from the Google.com/phone portal. Google brings cell phones in a bulk so that everyone would be able to obtain a tremendous chance to use a slimmer smart phone that has a wide variety of features for the convenience of its users. The user of phone will be capable of using the phone overseas or in different countries quite comfortably without any hassles and interruptions.
Nexus one is integrated with Android 2.1 that brings a variety of software features in the model .First very attractive thing in this cell phone is the availability of Google Voice option with the Nexus. When you assign your phone a Google voice number this number would be very helpful in sending the text messages and making outbound calls.
Nexus one is fabricated with Google Voice Keyboard in which each key of phone is responsive to the voice; it is another wonderful feature that is admired by all users. The voice enabled text field is working in an effective manner. A number of applications of this phone allow working with voice so you only need to speak in the tiny micro phone that instantly transforms your voice into text. To deal with Google Voice key board is very easy to understand and you can handle all the applications effortlessly.
The unique clock is a very exquisite feature that is loved by everyone. The clock application shows time and weather condition along with an easy access to alarm, music and picture buttons. Now you can know about the weather of your location without watching the weather update on your TV.
Google has made Nexus one very attractive by means of it stylish display, sexy style, outlook and screen.  The Nexus one's touch screen is having live wallpaper that looks quite interesting and exciting. The slim and thin design of cell phone makes it more attractive and appealing to the cell phone lovers.